Main content starts here, tab to start navigating
Join Our Team
LUNA Mexican Kitchen's approach to staff and company culture is rooted in our core values. These values define how we see ourselves and how we treat each other. We are looking for like-minded individuals that are ready to join our family and embrace what we prioritize the most.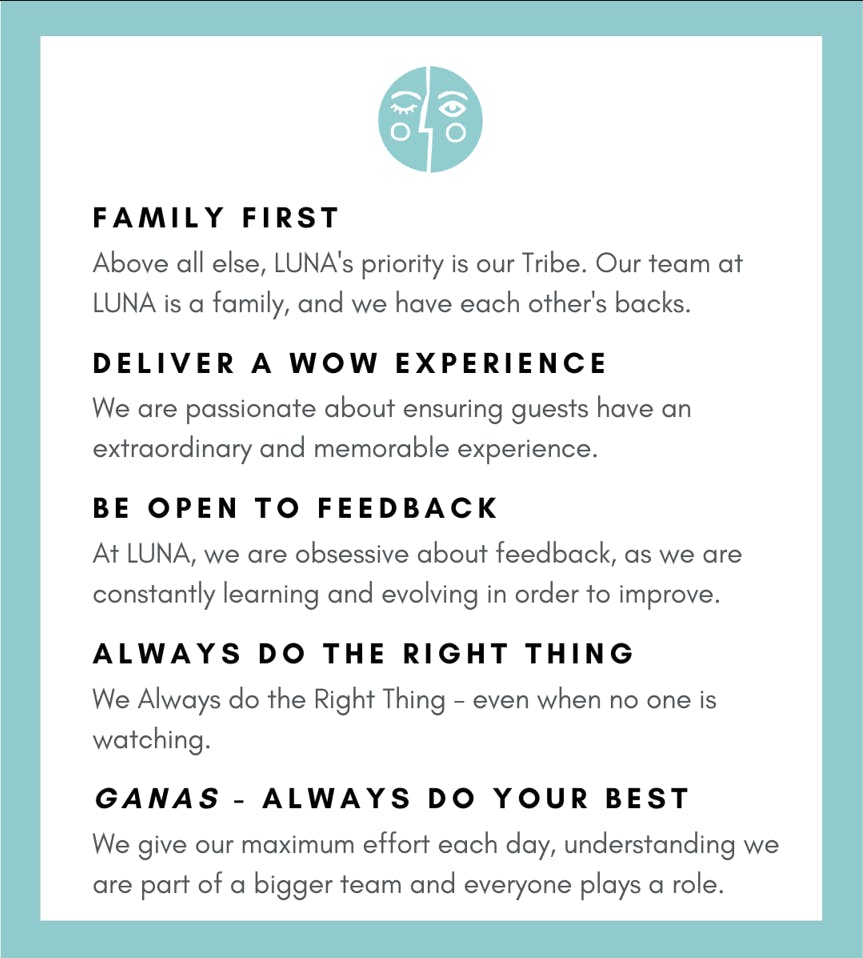 If these values resonate with you, we would love to hear from you!
Please submit your information below and we'll be in touch.
(We offer competitive income, flexible schedules, on-shift and off-shift meal discounts, weekly pay schedule, direct deposit, medical benefits, 401(k) qualified retirement plan, anniversary awards, staff bonding activities, paid vacation after 1 year and opportunities for growth and advancement.)